BroadbandOne is deploying networks over mmWave spectrum from coast to coast.
Based in the Bay Area, BroadbandOne is passionate about creating wireless connections within communities, whether rural, urban, or somewhere in between. We understand that broadband has become a necessity in everyday life, and we want to be there to provide you with fast and reliable service using our licensed spectrum.
BroadbandOne has a rich background in wireless via its managing company Douglas Telecommunications, Inc., which participated in the advent of cellular over thirty years ago. From an office in the Bay Area, it built and operated a multi-state system of mobile networks that ultimately served more than 75,000 customers across Georgia, Illinois, West Virginia, and Wisconsin. Markets were organized under the trade name CellularOne until the early 2000s.
Now, BroadbandOne is driving the next generation of networks. Coupled with emerging technology, our mmWave spectrum will allow for a new type of internet experience with greater bandwidth, lower latency, and faster speeds.
We're currently building out infrastructure to support an Internet of Things (IoT) network across our licensed counties in 19 states, including Georgia, Illinois, Michigan, Florida, and California. BroadbandOne is excited to expand its operation in months to come with the goal of connecting you to the future of 5G.
Our footprint spans the country
Eric Watko
Chief Executive Officer
BroadbandOne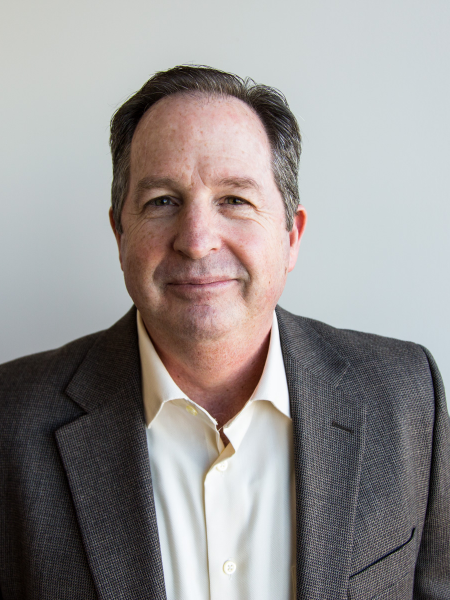 Steve Russo
Chief Financial Officer
BroadbandOne
Chris Craven
Chief Operating Officer • Chicago, IL
BroadbandOne
Luke Marrott
VP Network Engineering and Product Management • Lehi, UT
BroadbandOne
Chris Negron
Regional VP Engineering and Site Development • Long Beach, MS
BroadbandOne
Melanie Harrell
VP Program Management • Kenner, LA
BroadbandOne
Eileen Wheatman
Vice President & Director • Greenbrae, CA
BroadbandOne
Amanda Douglas
Chairman • Greenbrae, CA
BroadbandOne